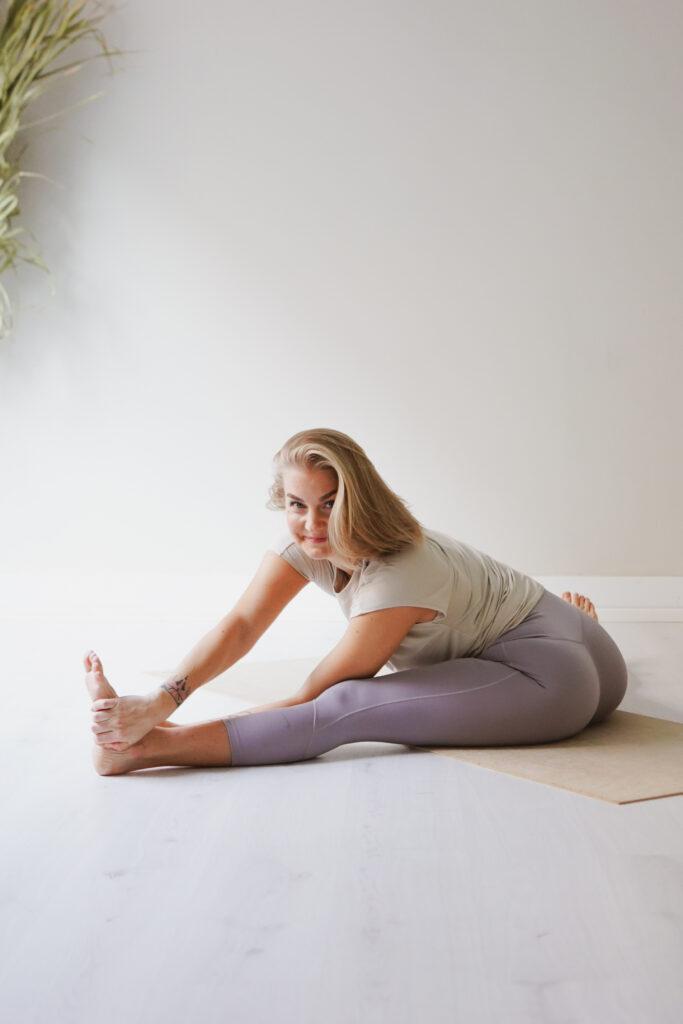 Iida
I won't let go of: COFFEE – that's where it all starts. Even if I have a super-early morning training, for example, I always take the time to have a quiet morning coffee and stare at the wall for half an hour (my own kind of meditation).
I get inspired by: Learning new things and new experiences. I'm a pretty drama queen, and I get excited about big emotions and visits outside the comfort zone.
teaching style: Energetic, positive, twinkle in the eye
first touch with yoga: The first contact with yoga was 10 years ago in my fitness boom during gym body balance classes. From there, after a few years, I ventured to the proper yoga room.
a book that changed my life: Mark Manson: The subtle art of not giving a fuck
Iida was born in Kallio Helsinki into a family line of ballet dancers. Coming from a background of ballet, the physical challenges of a highly technical yoga practice initially intrigued Iida with a natural familiarity. But it was yoga's philosophical concepts and their application to one's life that were and remain her driving interest beyond the asana – and drove her to the path of teaching, leading to an RYT200 certificate in 2019.
Iida is a free-spirited ball of energy teaching both creative Flow and down-to-earth Yin classes. She loves rollercoasters, scary movies, high places, lip-syncing to hip hop songs and spontaneous naps. As an adrenaline-junkie and devoted life-enthusiast, she is always looking for new thrills and adventures – an attitude you might sense in her playful classes.
Iida teaches classes in Finnish and English.