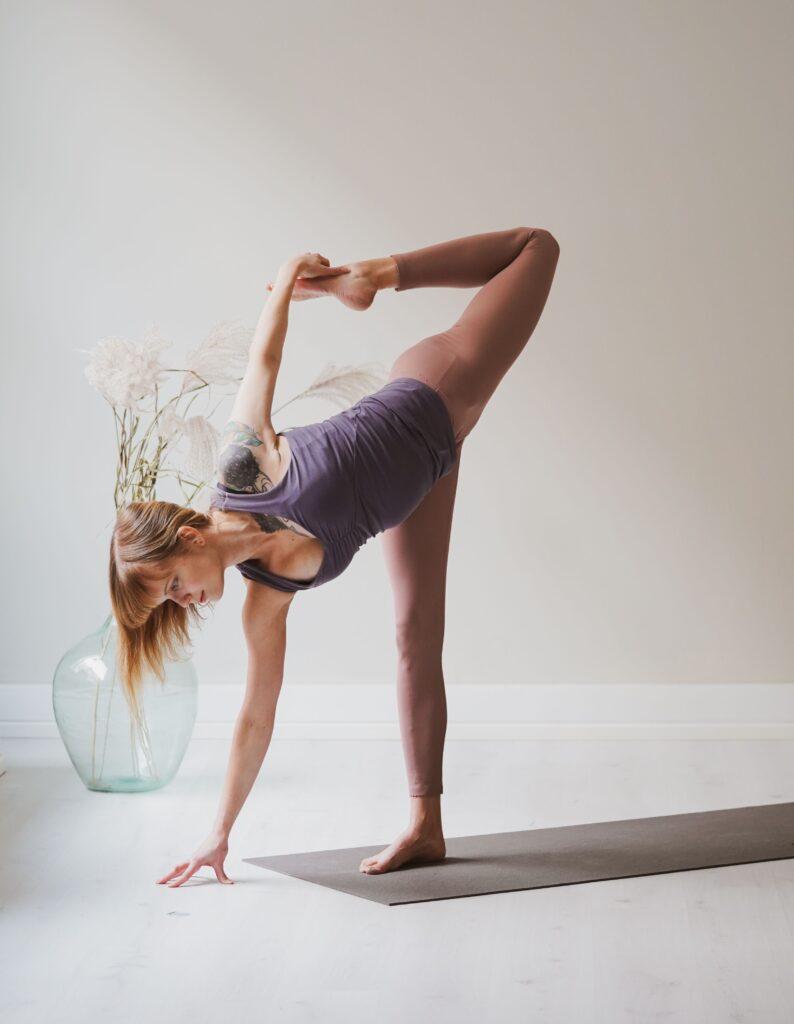 Paula
I won't let go of: Morning coffee, preferably a dark roast with well-shaken oatmilk.
I get inspired by: Honesty, openess, respectfulness
teaching style: Calm, playful, encouraging
first touch with yoga: Something gentle during school years. I recall being mostly annoyed by it.
a book that changed my life: Harry Potters…
Paula is a yoga teacher who fell in love with intense asana practice in Thailand in 2011. Her educational background is in classical dynamic Hatha yoga (sivananda yoga) as well as Vinyasa Flow and back-friendly lines of practice. For Paula it's important to get inspired, question, and study the practice without prejudice and from different angles.
During classes, Paula strives for individuality and gives a lot of options in yoga postures, regardless of the type of class. Encountering oneself and allowing oneself is always safe on her classes, regardless of one's current state of mind and body.
Paula teaches classes in Finnish.