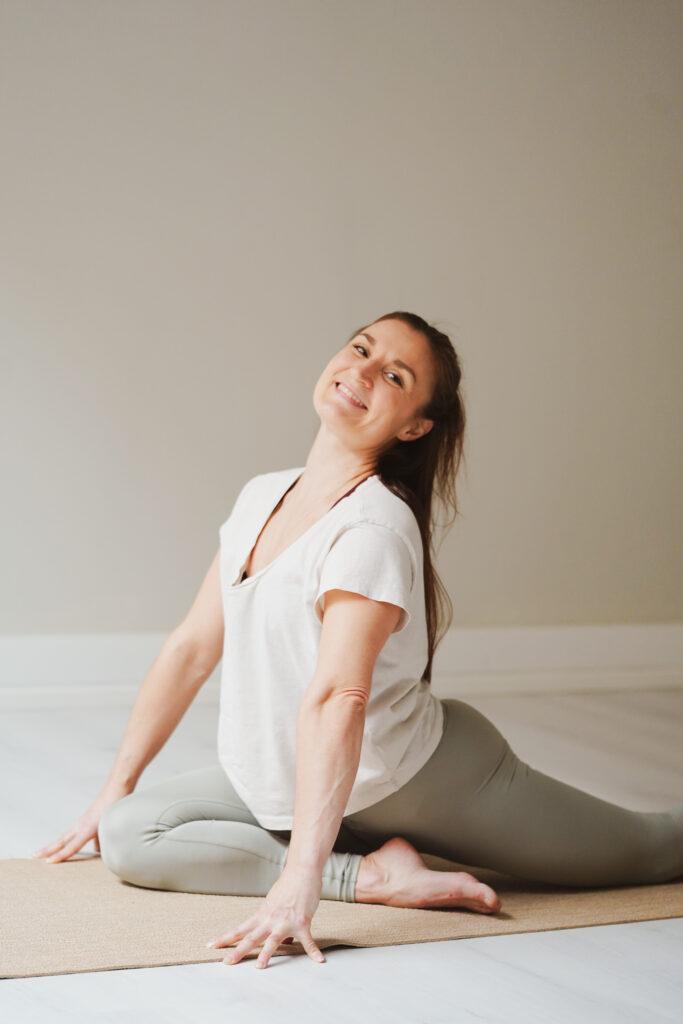 Emilia S.
I won't let go of: daily meditation
I get inspired by: silence and music
teaching style: flowing, wholesome, individualistic
first touch with yoga: I got interested in yoga in early 90's and I made a presentation about it in school. Only a few years after I practiced yoga for the first time with my dance teacher.
a book that changed my life: Yung Pueglo: Inward. And all Haruki Murakami's books.
Emilia is a yoga teacher and the physiotherapist at the Finnish National Opera and Ballet. She has 20 years of directing experience in the fields of body care, exercise, rehabilitation, dance and aerial acrobatics. She has a wide range of performance and competition experience. Emilia, who loves nature, has its roots in northern Finland and has a one daughter approaching adolescence.
Emilia is a professional and compassionate teacher who strives to provide a safe and holistic exercise, both gentleness and challenge according to individual needs. In her classes you can find the joy of creativity and flowing movement, without forgetting to pause, introspect and accept the present.
At different stages of life, yoga has meant different things. Now it's a lifestyle for Emilia and part of continuous growth. It is the peace, the light and the work of the heart that she wants to share as a teacher, respecting each individual's own journey.
Emilia S. teaches classes both in Finnish and English.