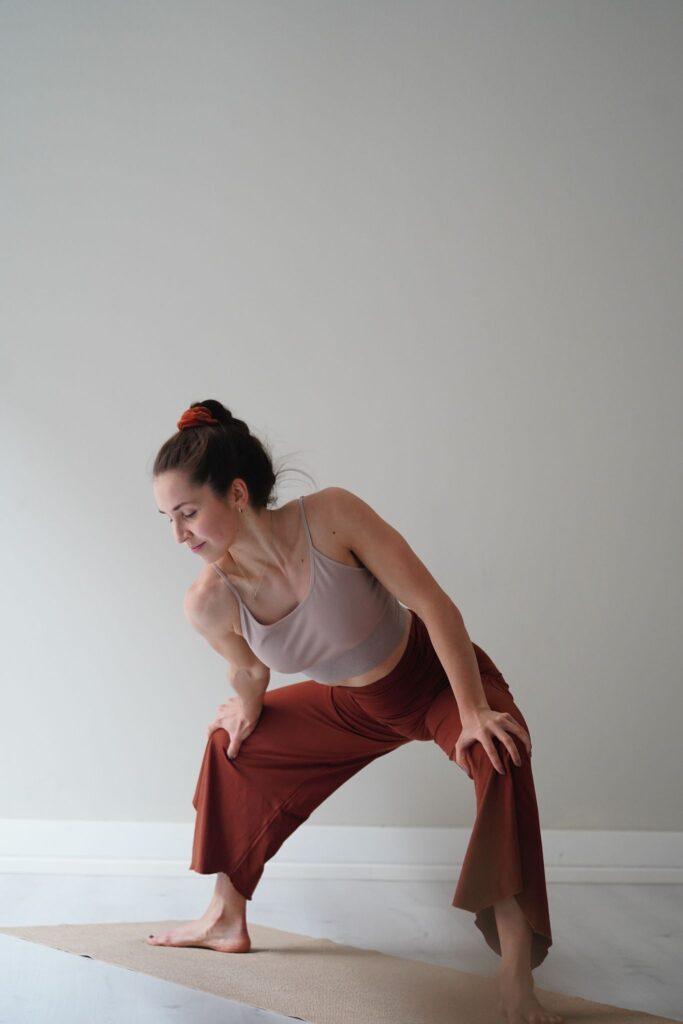 Jenni
I won't let go of: Movement, whether it is my own asana practice, run in the nearby nature or a dip in the sea
I get inspired by: Details
teaching style: Playful, dynamic, softly testing boundaries
first touch with yoga: If occasional experiments are not taken into account, I started my yoga hobby properly while living on a year-long student exchange in Venice. I was the only young participant in an Ashtanga / Flow type morning group with a Swedish woman and I remember dreaming of being as mobile at an older age as those elderly around me.
a book that changed my life: There are so many! But let's say Tove Jansson's Viesti-collection.
Jenni is passionate yogi who originally discovered yoga through a long-term running hobby out of a desire to experience the body in a new and more versatile way. For Jenni, yoga is about challenging the boundaries of her own body and mind, discovering something new and daring. She mainly guides a calm but dynamic flow in which the body and mind are challenged with a smile on your lips.
Jenni teaches classes in Finnish.