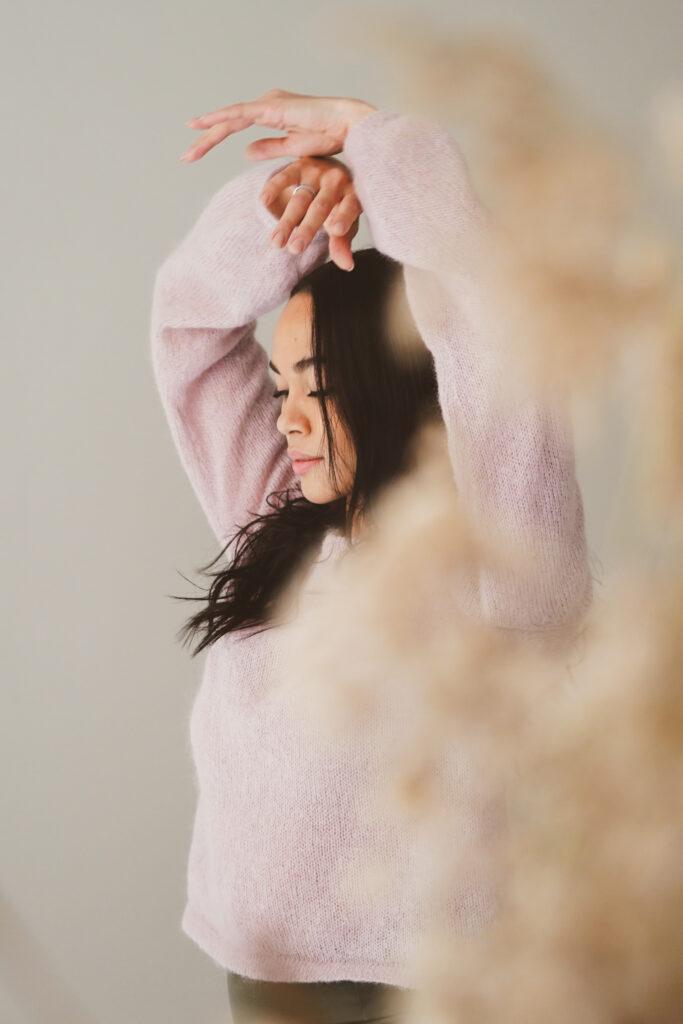 Kriselda
I wont let go of: cleansing my tongue
I get inspired by: people
teaching style: tough love, humour, cleansing
first touch with yoga: I tried yoga for the first time in 2010 with Nintendo Wii, and after that I tried Bikram yoga. Rough start for my yoga path.
a book that changed my life: There's so many. The latest one was Tommy Hellstein 'Enää en pelkää'.
Kriselda is a yoga teacher and a practitioner of positive psychology, and her mission is to talk about the importance of balance. She is interested in well-being from both a physical and mental perspective and applies the teachings of yoga to Western culture.
Kriselda was long part of the Finnish National Opera's Ballet School and also danced at the John Cranko Ballet Schule in Stuttgart. After ballet, she has instructed e.g. pilates, body care and adult ballet. On the path of a yoga teacher, she is further trained in pregnancy and maternity yoga, and her great passion is various pranayama exercises. In her yoga classes, breathing exercises are often used to create a connection between body and mind.
Kriselda teaches classes in Finnish.