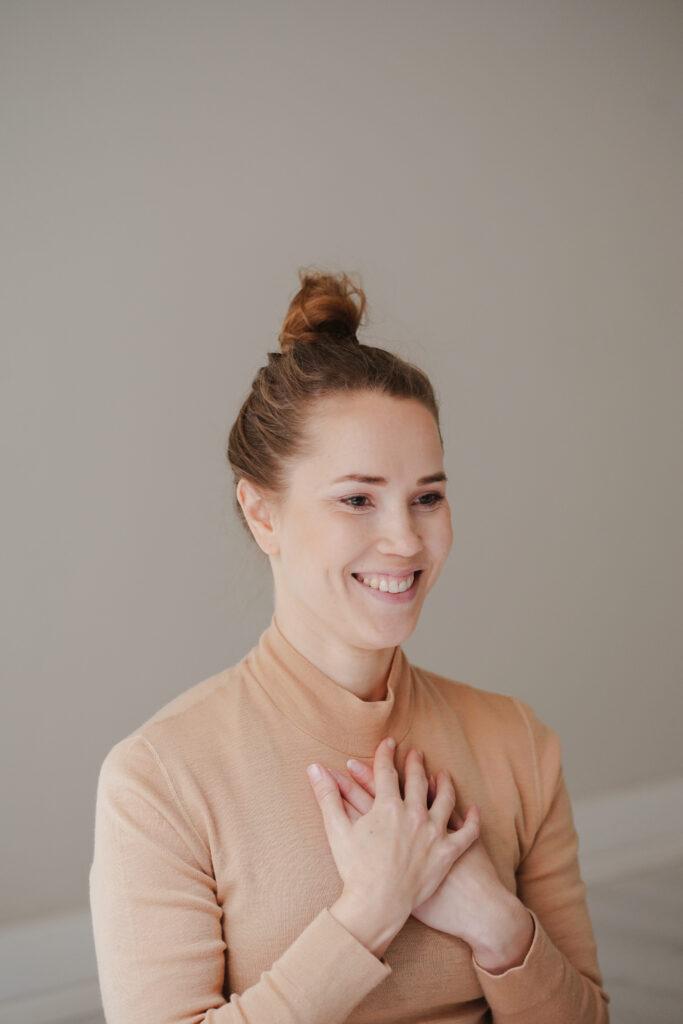 Laura
I won't let go of: yoga
I get inspired by: People who are comfortable in their own skin
teaching style: calm, precise & gentle
first touch with yoga: Ashtanga yoga class organized by the company I used to work at
a book that changed my life:  Maybe This Summer Everything Will Change by Finnish author Sisko Savonlahti made me laugh out loud
Laura originally found yoga through Ashtanga, which brought relief from back and shoulder pain. The harmony of combining one's body and mind swept her away and led to a two-year yoga teacher training. After that Laura's personal practice has evolved towards listening more of her own daily needs and today she steps on the mat without expectations, open to bodily wisdom.
In her teaching, Laura strives to guide so that each person finds a practice that best serves their own body and respecting it's current state. Above all, yoga practice is an opportunity for Laura to let go of the rush, calm down and be in the moment. In her classes, she strives to create an atmosphere where the same would be possible for every participant.
Laura teaches classes in Finnish.