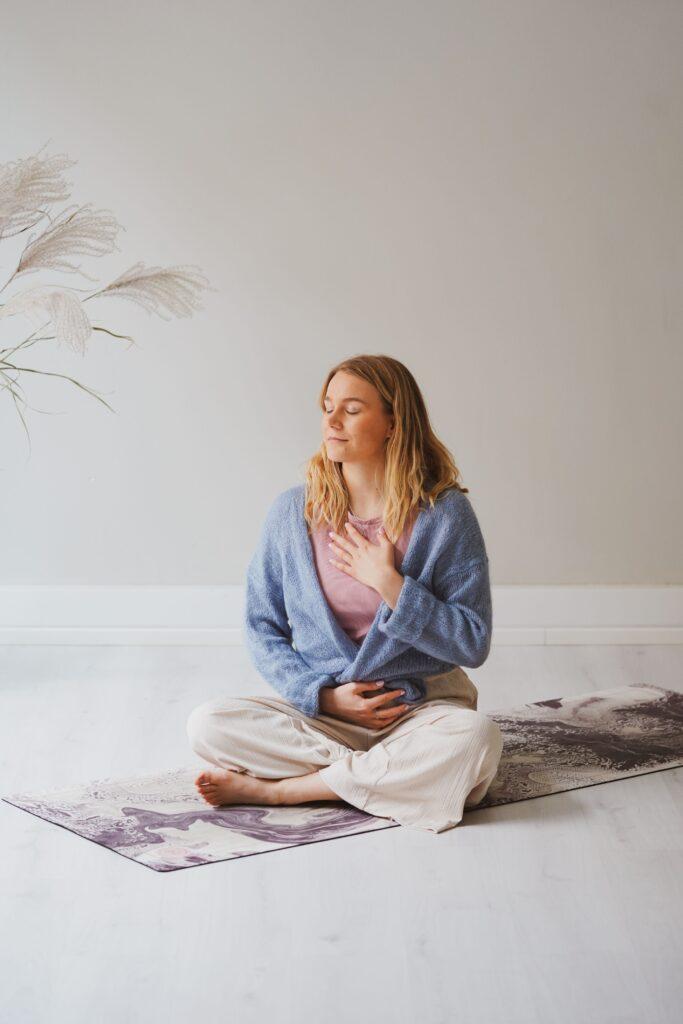 Minni
I won't let go of: Morning meditation
I get inspired by: Seasons of the year, nature, stories
teaching style: Clear, warm, allowing
first touch with yoga: First clear memory is from an Ashtanga class at Tyttöjen Talo, I was hooked!
a book that changed my life: Eeva Kolu – Korkeintaan vähän väsynyt
Minni is a yoga teacher who discovered yoga in adolescence, fascinated by the sense of peace and well-being it brings to both body and mind. Yoga has been in her life ever since. Minni's yoga path has always been marked by her own practice, which inspires her to press pause and go inwards every day. Minni sees the yoga practice as an opportunity to re-align herself over and over again. At its best, you can also find tools to use outside the mat. Minnie teaches gentle Hatha yoga, which seeks to strengthen the body and mind by delving into the present moment.
Minni teaches classes in Finnish.