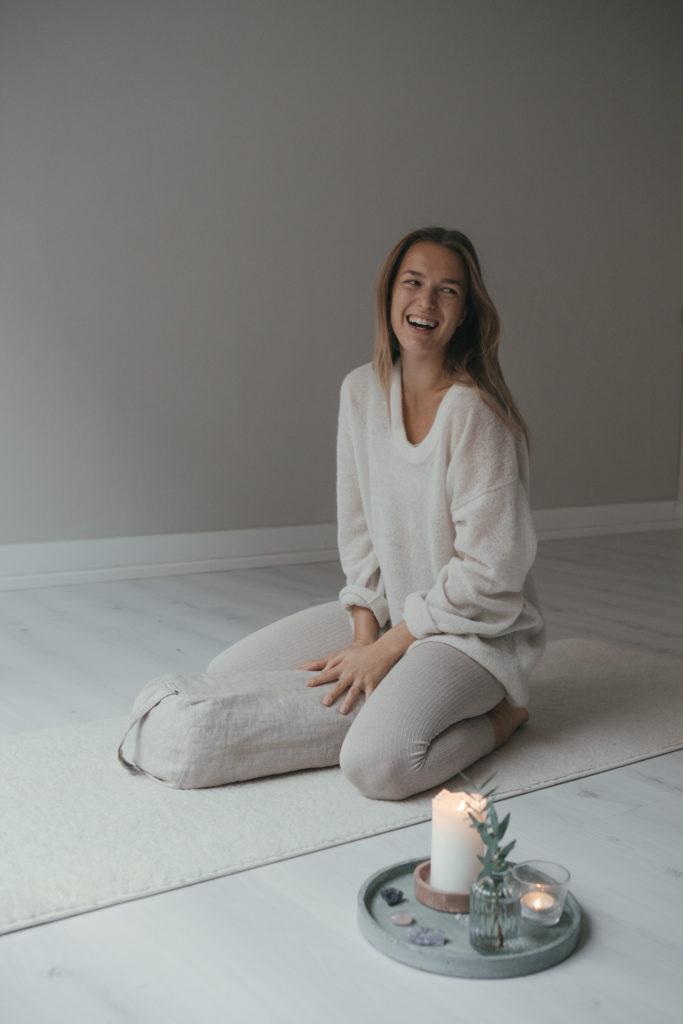 Sara
I won't let go of: Morning coffee. Wherever I am or whatever I'm doing, my morning always starts with a (big) cup of coffee.
I get inspired by: Music, beautiful surroundings, traveling, and people.
teaching style: Soft yet challenging, encouraging body connection
first touch with yoga: a hot yoga class at the gym in 2013
a book that changed my life: Eeva Kolu's 'Korkeintaan vähän väsynyt', which perfectly reflects this time
Sara instructs dynamic flows, soft styles of yoga and yin yoga.
In her classes, Sara combines dynamic movement and challenge for the body and the mind with cues that encourage deeper body-mind-connection. Her classes might have surprising elements, such as small weights, resistance bands or just a really long plank.
Sara teaches classes in Finnish.