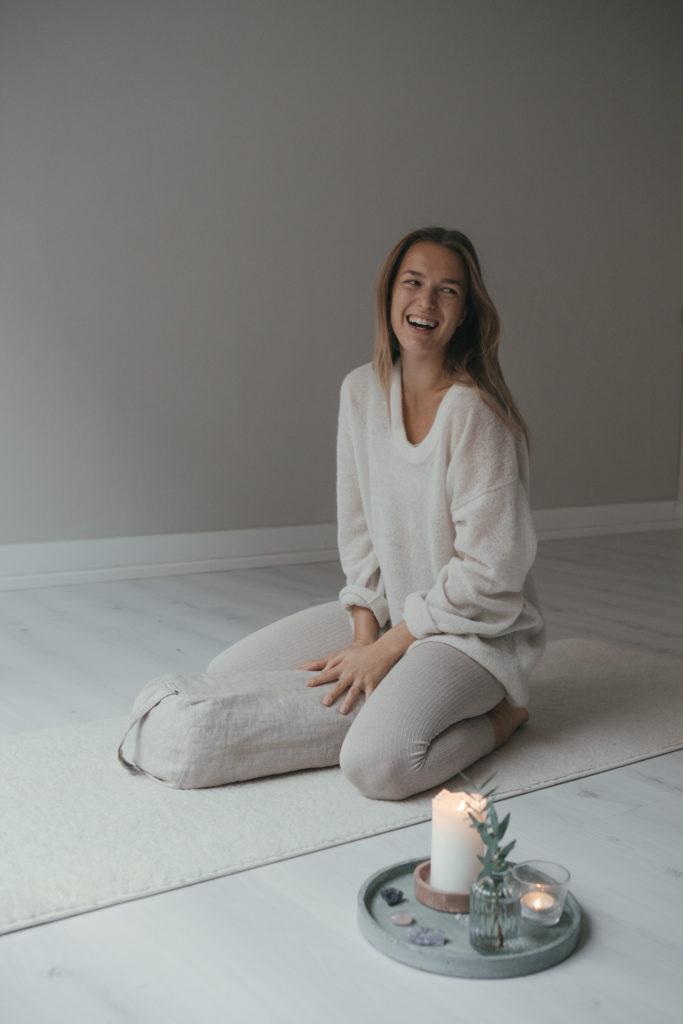 Sara
I won't let go of: Morning coffee. Wherever I am or whatever I'm doing, my morning always starts with a (biiig) cup of coffee.
I get inspired by: Music, beautiful surroundings, movies, traveling, and people.
teaching style: Soft, encouraging body connection, curious
first touch with yoga: a hot yoga class at the gym in 2013
a book that changed my life: Eeva Kolu's 'Korkeintaan vähän väsynyt', which perfectly reflects this time
Sara instructs soft and gentle flows and yin yoga, while continuing her studies in somatic exercises.
Sara thinks that as long as the movement is safe, the most important thing on the mat is to focus on your own experience and let the breath move you – sometimes it means slow and lingering gentleness, sometimes dynamic movement.
When off the mat, Sara works in marketing and finds that yoga offers her the permission to let go. She wants to offer others a warm place to relax and turn inward in this busy world.
Sara teaches classes in Finnish.