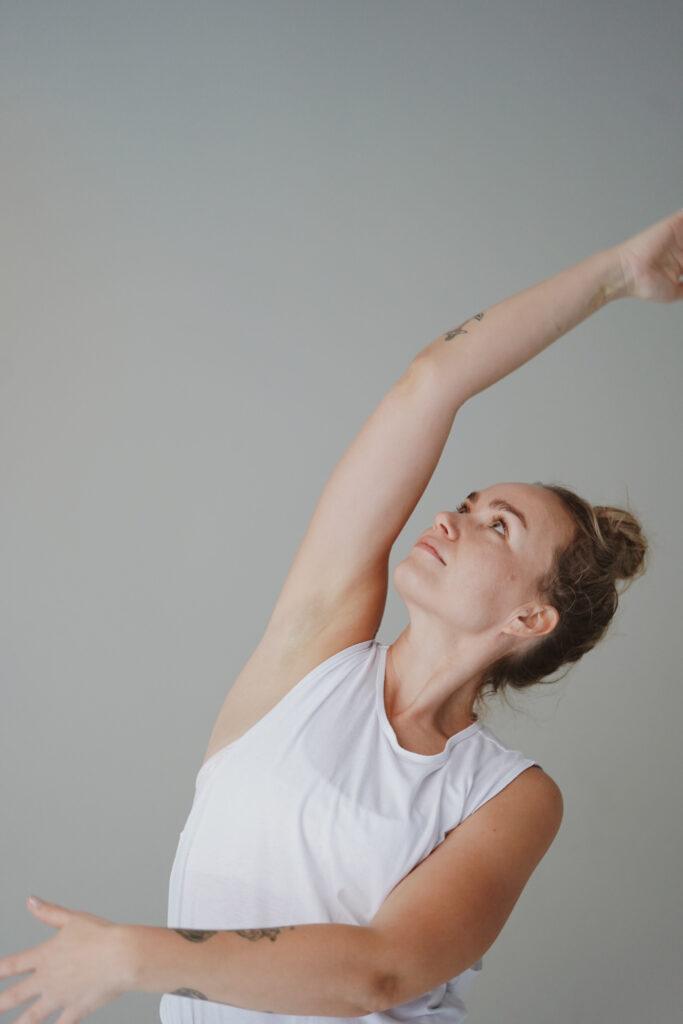 Aino-Sofia
I won't let go of: morning coffee
I get inspired by: People, silence, nature
teaching style: Calm, soft, meditative
first touch with yoga: In 2007 I joined a two week Ashtanga summer retreat. It was an amazing experience, after which yoga has always been a part of my life.
a book that changed my life: Paulo Coelho: 11 minutes
Aino-Sofia teaches slow soothing yoga, as well as meditation, and her lessons are suitable for everyone.
For Aino-Sofia, yoga is a meditative way to calm down, slow down and listen.
The classes are guided with her gentle voice and calm teaching style, and there is always a small moment to be in silence. Aino-Sofias classes help to stop, but also to strengthen your own inner strength. After the class, the body is open and lighter, and your inner heart awareness is stronger.
Aino-Sofia is also a mother of two, LCF Life Coach and Love Coach. She is a passionate researcher of female well-being, aesthetics, light and beauty. Aino-Sofia encourages people to find love for themselves, as well as to see their own heart and unique magic.
"Follow your heart, it knows the way"