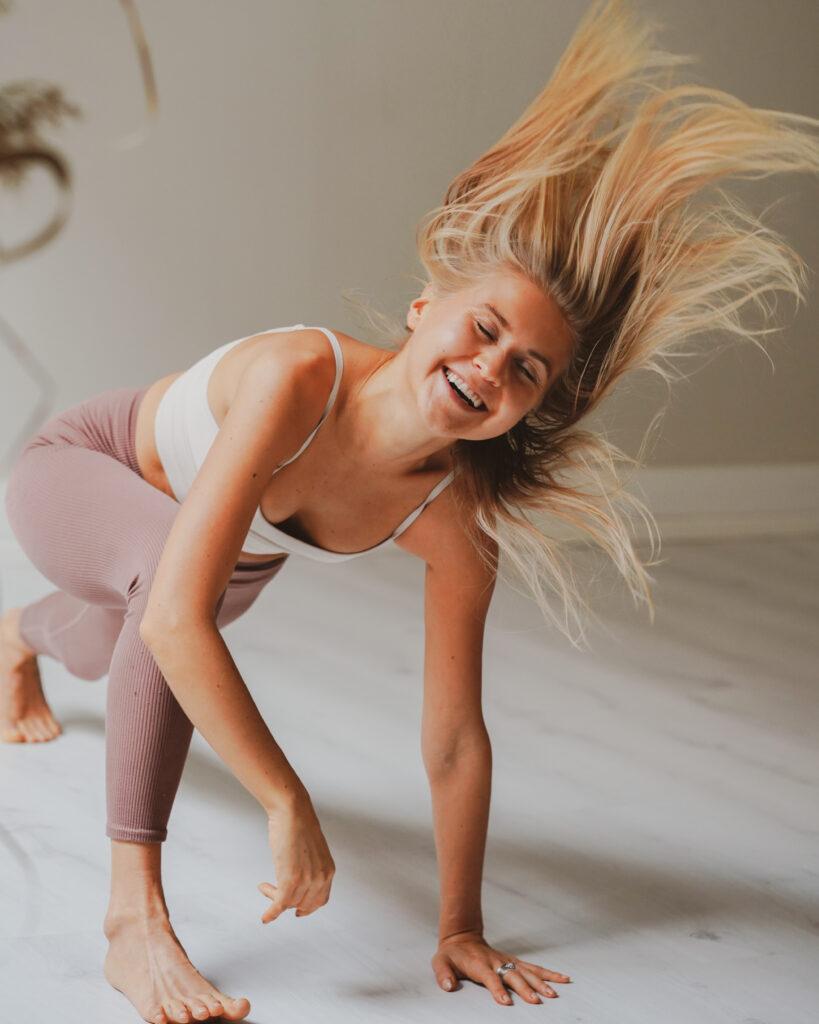 Emma
I won't let go of: A cup of tea and piece of chocolate whenever possible. Gratitude, day and night. There's always a reason to be grateful.
I get inspired by: Nature, all seasons of the year. People. Life.
teaching style: Intuitive, varying, informal.
first touch with yoga: My first yoga class was a Flow class in a heated room in Helsinki. As a former dancer I enjoyed the gentle movements, but it was after a few years in Australia where I opened up to the practice.
a book that changed my life: Paolo Coelho's Alchemist. Harry Potter's again and again.
Emma is a yoga teacher currently rooted in Helsinki. Emma's first love was dancing, and after some time she found yoga. She guides her classes with gentleness and believes that even strong practice can take on new dimensions. The most important part for her is to find balance between carrying yourself and fully letting go, while enjoying the flow of breath. Safe alignment is key in respecting one's own body, but by no means you have to do the exercise with a wrinkled forehead but rather a small twinkle in the corner of your eye and with humor.
On the mat, it is important to find your own unique practice and dare to dive there completely. You can find support in emptiness and enjoy letting go.
Emma teaches classes in Finnish and English.