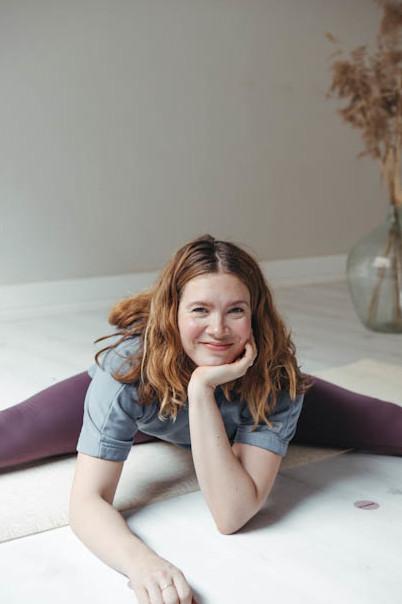 Inka
I won't let go of: movement. Even for a little moment every day
I get inspired by: silence. Nowadays everyday life can easily be very noisy which is why I enjoy driving the car in silence.
teaching style: if you ask my spouse my lessons are apparently very funny. Not sure if this is a good thing.
first touch with yoga: in the early 2000 inspired by my parents ashtanga course. Their yoga journey ended quite fast but mine was just about to start.
a book that changed my life: Lord of the Rings. The descriptive, calm writing style is reminiscent of slowing down. The book has been with me for 20 years and I am currently reading it to my few months old child.
Inka is a multi-talent in sports (Bachelor of Sports, Basic Studies in Sports Medicine, RYT300) who teaches flow yoga, yin and technique & movement courses. Yoga has been part of inkas life since elementary school, initially as part of body and mind care, later as a profession and lifestyle.
Movement is medicine and Inka approaches yoga through physiology and biomechanics, bringing diversity of movement into the classes.